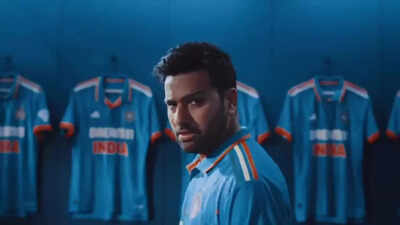 Axar Patel, the sensational all-rounder hailing from India, has been causing excitement in the cricketing realm with his extraordinary displays of skill. From his impressive records in Test matches to his consistent contributions in limited-overs cricket, Axar has established himself as a crucial player for the Indian cricket team. This blog will delve into the latest updates on Axar Patel's cricketing feats, highlighting his significant achievements across formats.
Axar Patel's Test Mastery
March 2023 witnessed Axar Patel etching his name into the annals of cricketing history as he joined an elite group of individuals. He became just the fifth player to achieve the remarkable feat of scoring 500 runs and capturing 50 wickets in his first 12 Test matches. This remarkable feat was achieved during the fourth Test of the Border-Gavaskar Trophy against Australia. Showcasing his extraordinary talent and leaving a lasting impact on the game, Axar Patel emerged as the second Indian bowler to achieve a hat-trick on his Test cricket debut.
Axar Patel's Impact Beyond the Test Arena
Axar Patel's prowess extends beyond Test cricket, as he has also made significant contributions in the limited-overs formats. In One Day Internationals (ODIs), he has scalped 58 wickets in 51 matches, with his best bowling figures being an impressive 3 for 24. These numbers highlight his ability to trouble batsmen and make crucial breakthroughs for his team consistently.
Similarly, in Twenty20 Internationals (T20Is), Axar has showcased his bowling skills by taking 37 wickets in 40 matches, with an impressive best of 3 for 9. His ability to adapt and perform across different formats demonstrates his versatility as an all-rounder.
Axar Patel's Spectacular Recent Displays
During the Border-Gavaskar Trophy against Australia, Patel displayed his batting prowess by amassing 264 runs in just five innings. These runs came at crucial junctures and proved instrumental in India's success in the series.
In the IPL 2023 season, representing the Delhi Capitals, Axar continued to make valuable contributions. He scored 283 runs and took 11 wickets, showcasing his all-round skills. Furthermore, exemplifying his leadership qualities and indispensability to the team, Axar Patel held the esteemed vice-captain position, solidifying his role as an influential figure within the squad.
Axar Patel's Promising Future and Rising Stardom
With his current form and consistent performances, Axar Patel is poised to continue playing a vital role for India in the coming years. His ability to contribute with the bat and ball and his versatility in different formats makes him an asset to the team. As he further refines his skills and gains more experience, Axar has the potential to become a linchpin for India's success in international cricket.
Conclusion:
Axar Patel's cricketing journey is a testament to his sheer determination and unwavering commitment to excellence. From humble beginnings to becoming a stalwart of the Indian team, he has overcome numerous challenges and emerged as a force to be reckoned with. His prowess in Test matches, where he has etched his name in the record books, is a testament to his exceptional spin bowling skills and ability to deliver game-changing performances.